A Great Day at the Club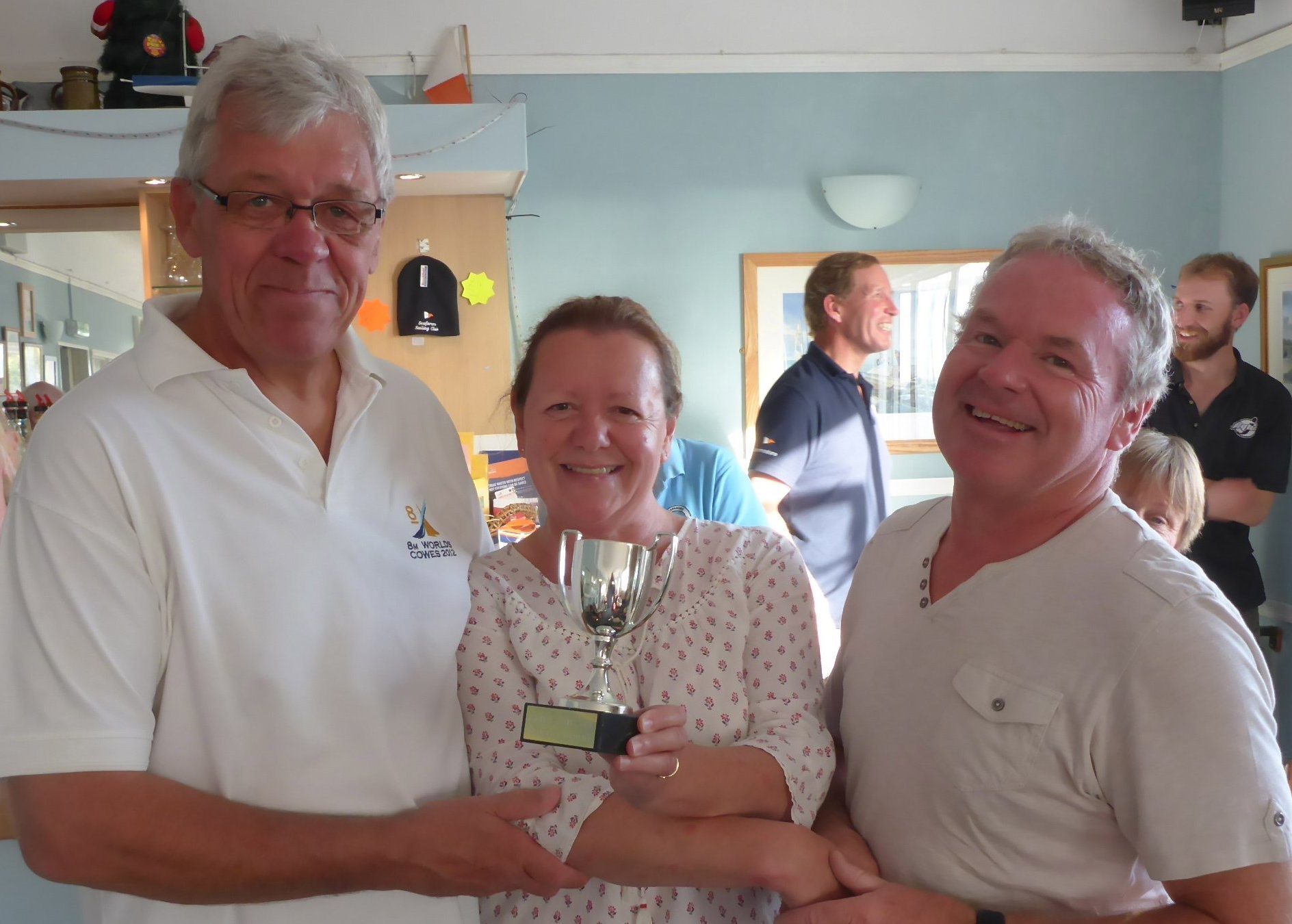 Published 12:30 on 15 Sep 2019
On Saturday 14th September we had a very successful day of fun and racing with our 2019 Bart's Bash in the morning and the Edie Sampson Trophy Race in the afternoon.
A total of 43 people took part in Bart's Bash racing in 24 dinghies. This included 9 novices and cadets in 4 Stratos and a Venture accompanied by experienced helms plus a few novices and cadets without!
.. ..
In the midst of this there was a dual taking place between two RS 400s watched keenly by the OOD and his minions in the Committee Boat (aka PB1). One of the RS 400s won the race; Kevin and Debbie didn't.
.. ..
At lunchtime, the patio was full of cheerful faces enjoying the warm sunshine with picnics and liquid refreshments from the kitchen and the bar.
From 2:30pm until 3pm, the postmeridian OOD and his deputy stood on the beach to wave farewell with their flags as 22 boats set off for a pursuit race. The weather remained excellent; warm and sunny with a reasonably steady force 3. When the end was signalled at 4pm, Malcy and Ian had managed to get their Laser Stratos in front of Vittorio's Laser Radial.
By 5pm the bar and patio were full again of happy people. The bar was open and there was a generous spread of tasty nibbles. The climax was the presentation of prizes including one for the "best start" in Bart's Bash (see below) and the Edie Sampson Trophy (see above).
A couple more statistics to illustrate how successful the day was:
Eight of the helms in the afternoon pursuit race had not sailed in the morning. Thus, a total of 32 helms raced on Saturday 14th September.
Almost £100 was donated to the Andrew Simpson Foundation.
For Club members (ie if Logged in), full results of both races are available from this website.
If you would like to see how those Club members who registered with Bart's Bash performed nationally or globally, go to the Seafarers Results page of the Bart's Bash website.
Photographs taken during the day are available at the Gallery.
Last updated 20:10 on 20 February 2020