Cruise in Company with Cody Sailing Club - Sunday 14 July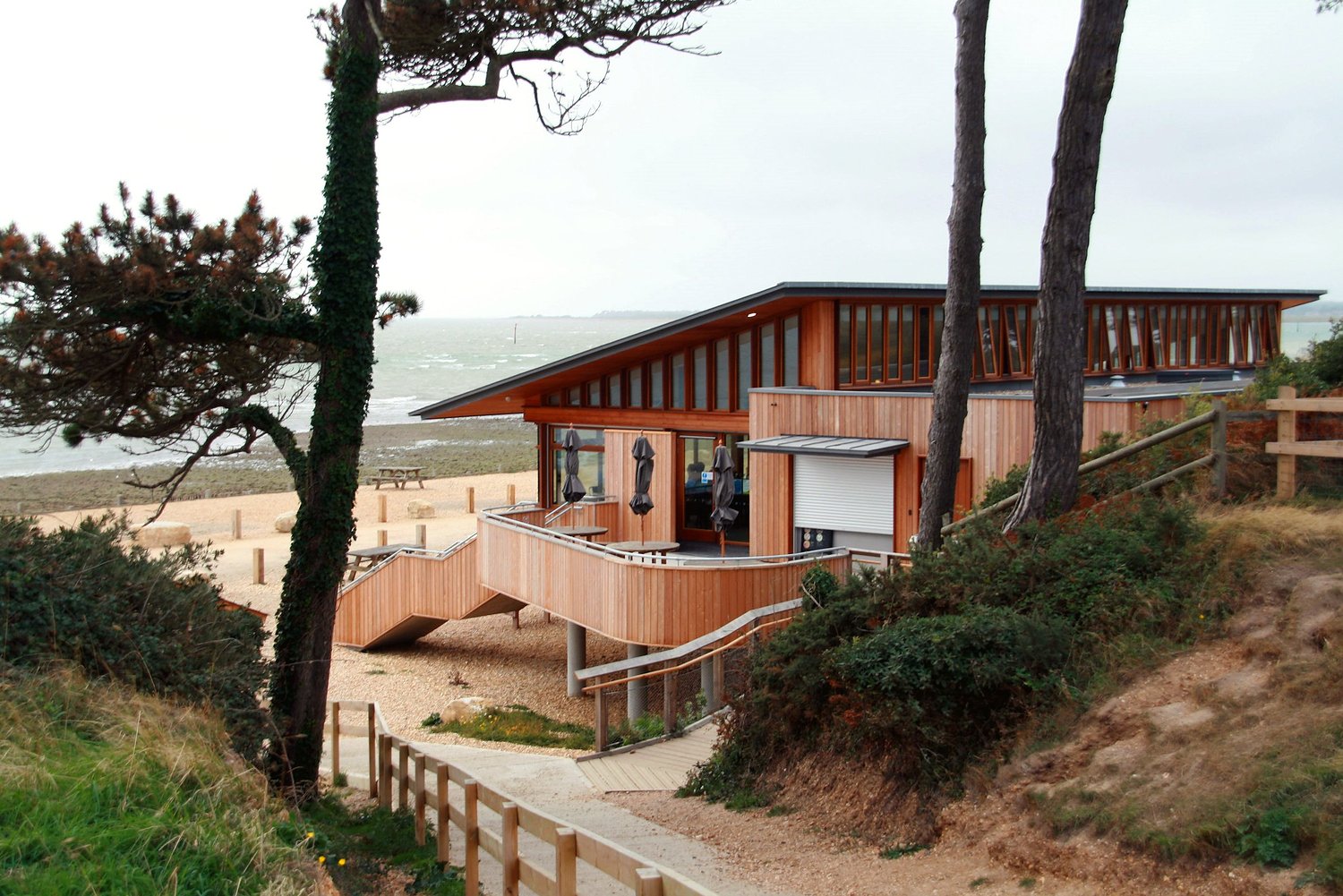 Published 22:41 on 10 Jul 2019
Cody Sailing Club have invited members of Seafarers to join them on a cruise to Lepe Beach on Sunday 14th July. Two Club races are scheduled for Sunday morning with the first, Ladies and Handicap 4, starting at 11:00. The plan is for the cruisers to depart our slipway by 10:30 to minimise congestion.
The destination is the new cafe at Lepe Beach (pictured above) within Lepe Country Park which is less than 6 nm from Seafarers. Normal practice is to arrive at Lepe just before low water to avoid boats becoming stranded. Unfortunately, with HW (Portsmouth) at 10:25 on Sunday, crews will have to periodically move their boats into deeper water while at Lepe.

The cruise leader from Cody SC will provide a briefing on the day and will lead the event. Any Seafarers taking part will be participating in a Cody SC event.
Jenny Chilvers, one of our Senior Instructors, (see Training Team) is a member of Cody Sailing Club. If you are interested in taking part in this cruise, please contact Jenny, if possible by Thursday 11th July.
Last updated 13:30 on 7 October 2019